Office Memos [Redacted] (NSA)
2017 - ongoing
Offset print on paper
dimensions may vary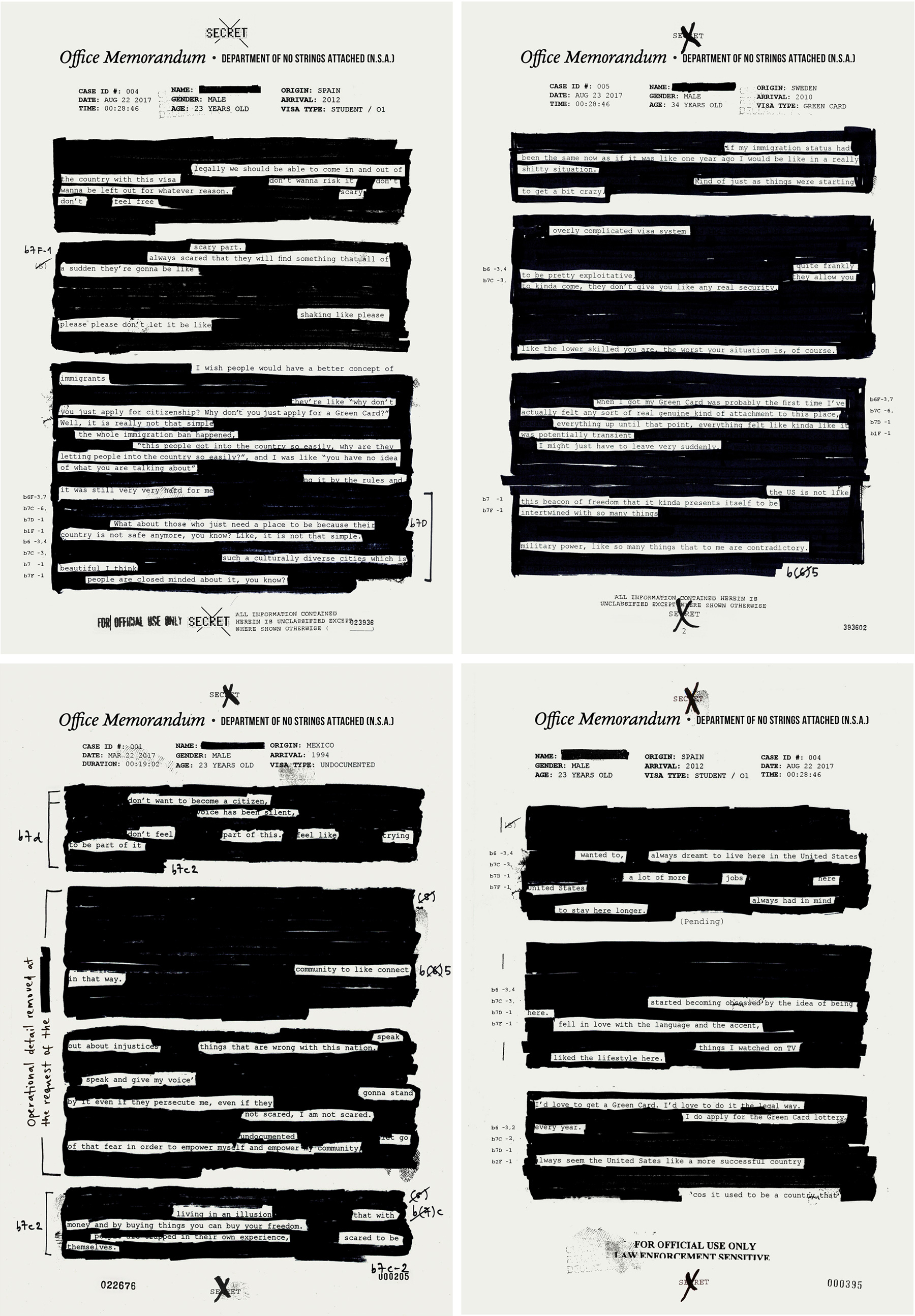 The Office Memos compiles transcriptions of the interviews I conducted online with immigrants in the U.S., as official documents published by the Department of NSA (No Strings Attached). Through social media, I have contacted queer immigrants' profiles requesting an interview about their views on American culture and online interactions regarding love and sexual encounters. 
After talking to subjects, I have designed a report mocking an official American government document redacting information, leading the viewer to fill in the gaps when reading each narrative. By arbitrarily obscuring these reports, I undermine the supposedly neutral systems by which people are assessed, classified, and controlled.
The reports take shape as wheatpaste posters posted on public spaces.